Here's a little tidbit about what I'm thinking for the kitchen:
I'm planning on painting out the wood cabinets. Thinking something along the lines of this for the uppers:
F & B Blackened
Farrow & Ball's Blackened.
It looks a lot more pink online than in person in my fan deck.
My other choice is C2's Oracle. (Agian looking a bit pink). They are both a very pale grey.
F & B Railings
F & B Black Blue
I'm ordering samples to do some test swatches and see what they look like in the space. As for the cabinet hardware I'm really, really, I mean REALLY obsessed with these:
Siro Eos collection. But of course at $8.70 a pop they are out of our price range. We are on a limited budget as we need to save our pennies for the addition. So I believe my next choice will be these: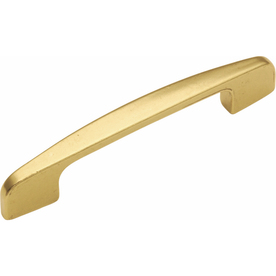 These from Hickory Hardware are only $1.28 each. Can't beat that! Well, actually you can. I've been toying around with the idea of these:
From Ikea. Not entirely sure which color. But for $2.99 for a 6 pack that price is hard to beat! I really wanted to do the whole mixed metal thing though. Jury is still out on that one....
As for the counter tops In the beginning I am probably just going to paint out the laminate. I have dreams of combining concrete for the back "L" shape with either quartz or marble for the island. I am hoping I can find a great remnant at one of our local marble places for that. I really like the idea of marble because I do like to bake. And having a big ol' slab of marble to roll dough out on would be great!
Eventually I'll also change out the back splash but that might have to get the paint treatment in the meantime as well. When that time does come I'd like to try doing an install myself using this:
This is courtesy of Molly Frey, another local Marblehead designer. She has a great blog post about installing these tiles. You can check it out here:MollyFreyCork
I have always loved these cork mosaic tiles. I am thinking of more of a white wash on the tile and a darker grey grout.
I'm completely unsure about colors as of yet. I have some ideas but first I'll have to get rid of all the wallpaper. Should be fun as some of the spaces are 12 ft high! Like here:
I want it to be a great accent wall, but I'm kinda all over the place in my musings for this. Funky stencil, art wall for the kid (possibly kiddo's) not sure. I'm conflicted because of the space adjacent to the kitchen in the dining room.
I want to do something like this:
In this closet over here:
They kind of reside on the same wall with just a hallway separating the two. The large angled wall is in the kitchen and this is picture is the view from the kitchen into the dining space. I'd love to take off the doors and open up the wall a bit to do some sort of built in. I don't really need/want the sink. Really more like a server. But I do dig the idea of glass shelves for display.

So those are my musings for the moment. I'll be back with more soon....